SuperCarers
is a digital platform that helps families find the best care professionals in their area and provide the tools they need to easily manage the care themselves. I worked for them as a Product Designer to re-design the product by creating a brand new interface and enhancing the user experience.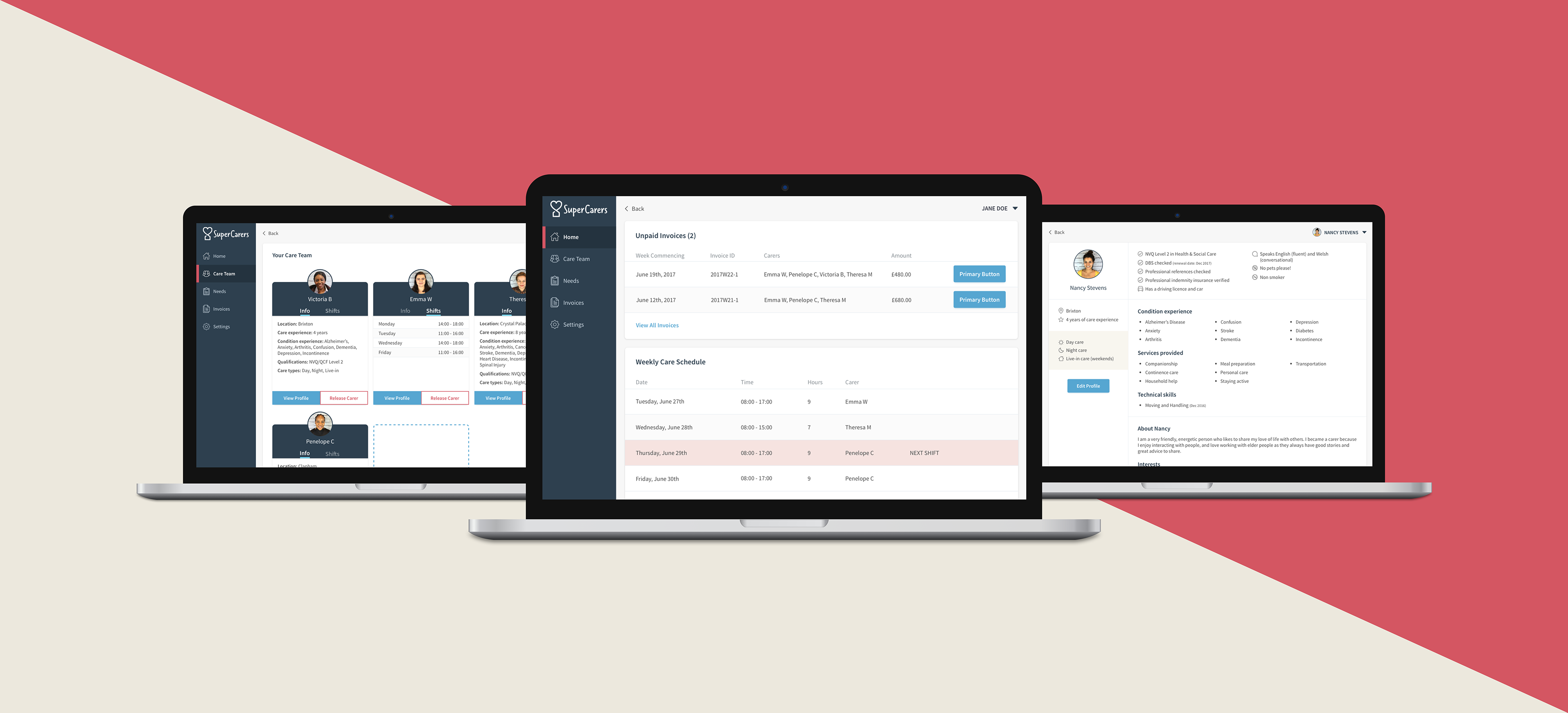 Three different user groups log into the web app to use different tools. Customers manage their care, book carers, pay invoices, update their needs. Carers manage their shifts, submit timesheets, find care jobs. Admin login is for the operation team that supports both sides by using various modules to make sure that everything is running smoothly.
We improved the responsiveness of the product by taking a mobile-first approach.
I did visual, conceptual and scientific research to build a sustainable modular interface system with an industry-leading level of polish. Creating dashboard-like home screens for the users to have an overview of the care/jobs and quick actions in one place was the first practical step I've taken.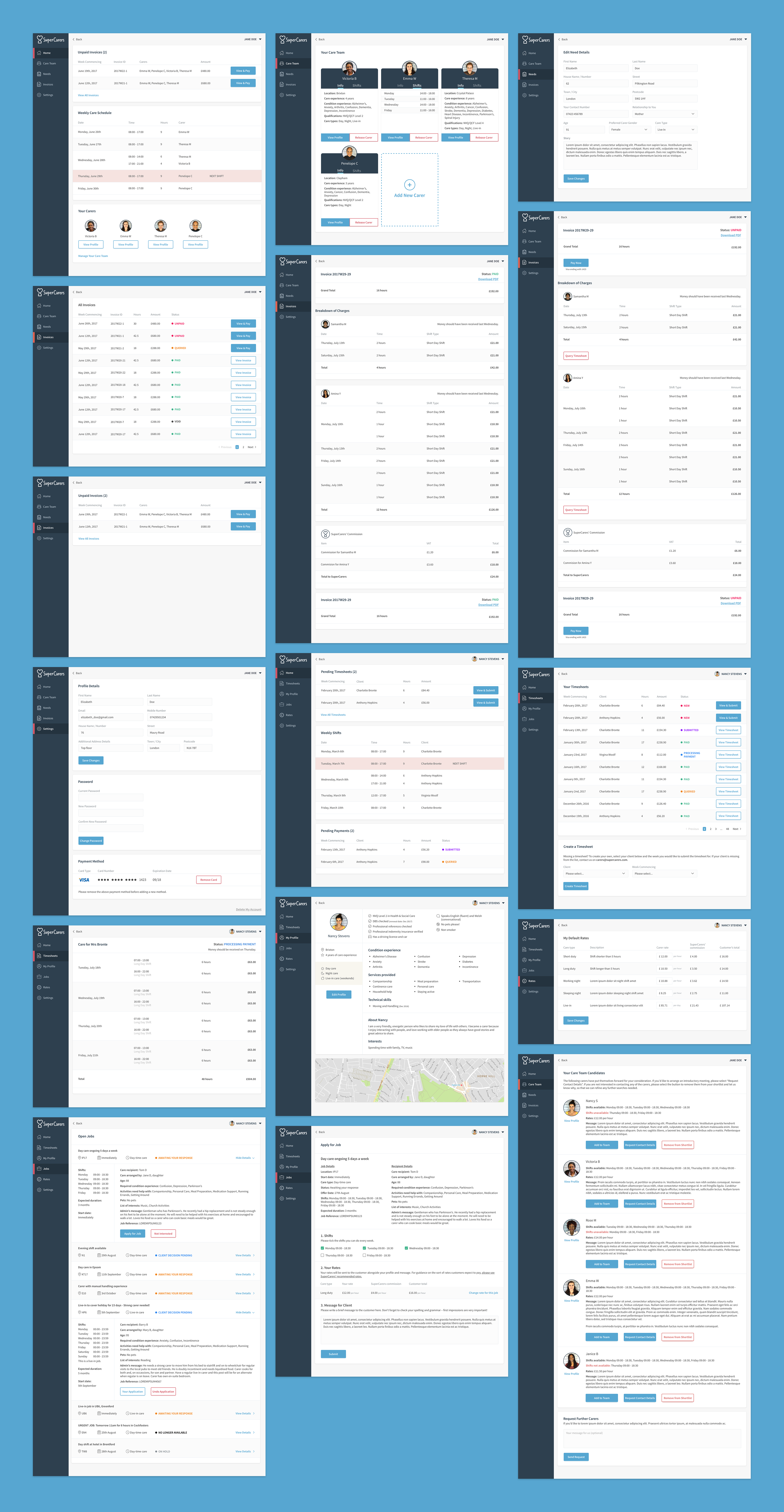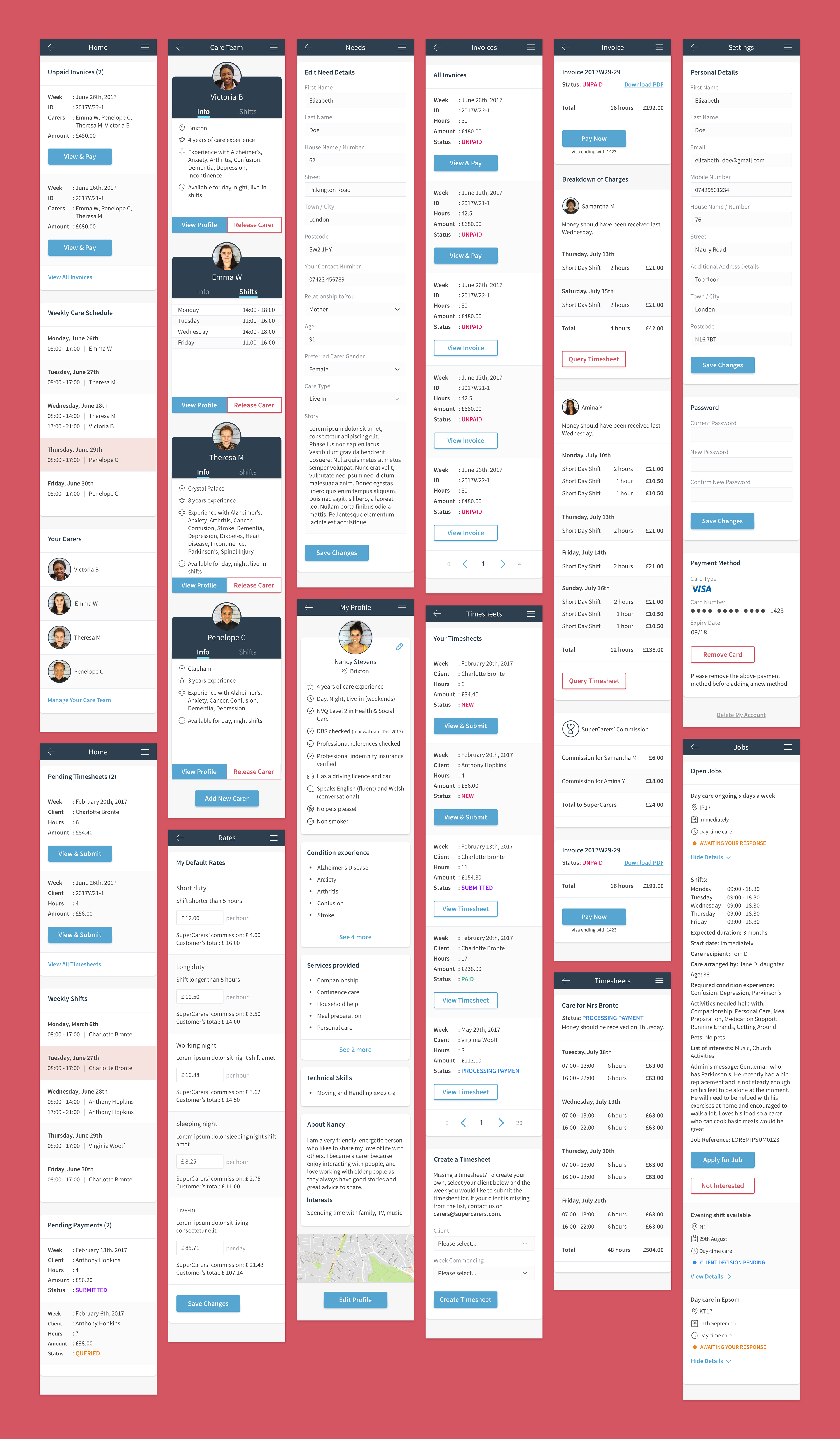 Working in collaboration with the Head of Front End and Product Manager, we conducted UX workshops within the team to solve the problems in the most efficient way.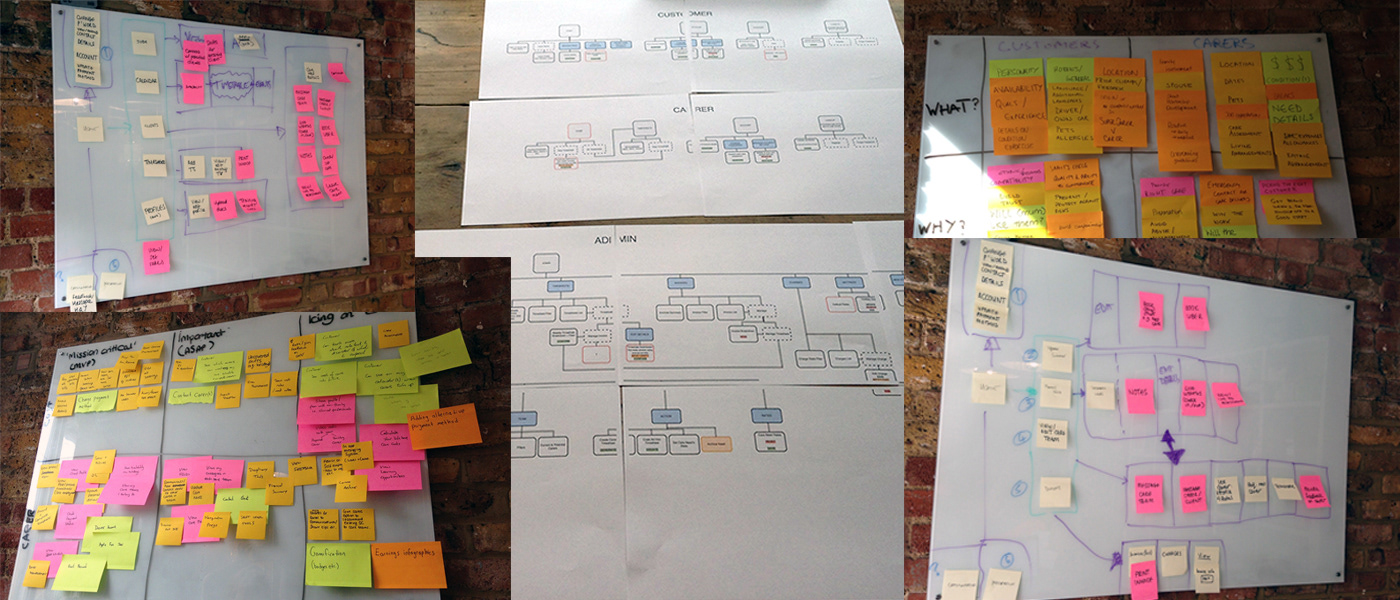 Considering the user demographics, usability and simplicity were the priorities at each stage. Easing the burden on the operation team's shoulders was one of the goals, as we aimed to give users more control over the process.